About the Coach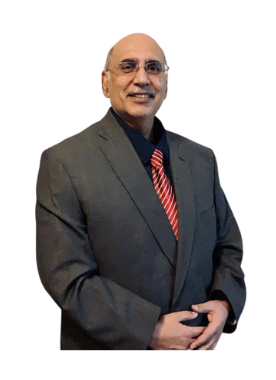 Firoz Madhani is a well accomplished entrepreneur and multi industry business and technology professional with extensive cross-functional management background and a business process re-engineering consultant to Fortune 500 companies internationally – and currently the Founder/CEO of A+ Resume Coach.
He has crafted hundreds of highly customized resumes, business plans, proposals and technical/non-technical documentation. He is educated in communication & professional writing, information management science, and business administration.


About the Team

The A+ResumeCoach team consists of certified professionals in Creative & Technical Writing, Finance & Accounting, Human Resources, Marketing, and Linguistics; as well as industry-specific subject matter experts with in-depth cross-functional technical knowledge.


About the Name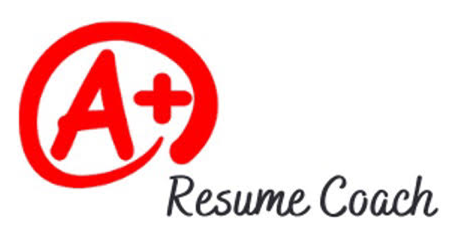 We all strive for an A+ mark throughout our studies & exams because it represents the highest level of achievement and validates our hard work. You work equally hard in your career and seek an A+ validation, be it a dream job, promotion to a higher position, greater compensation, or even just an acknowledgement by others. An A+ resume will give you that affirmation from prospective employers that you are a value-add asset to any organization.



About the Company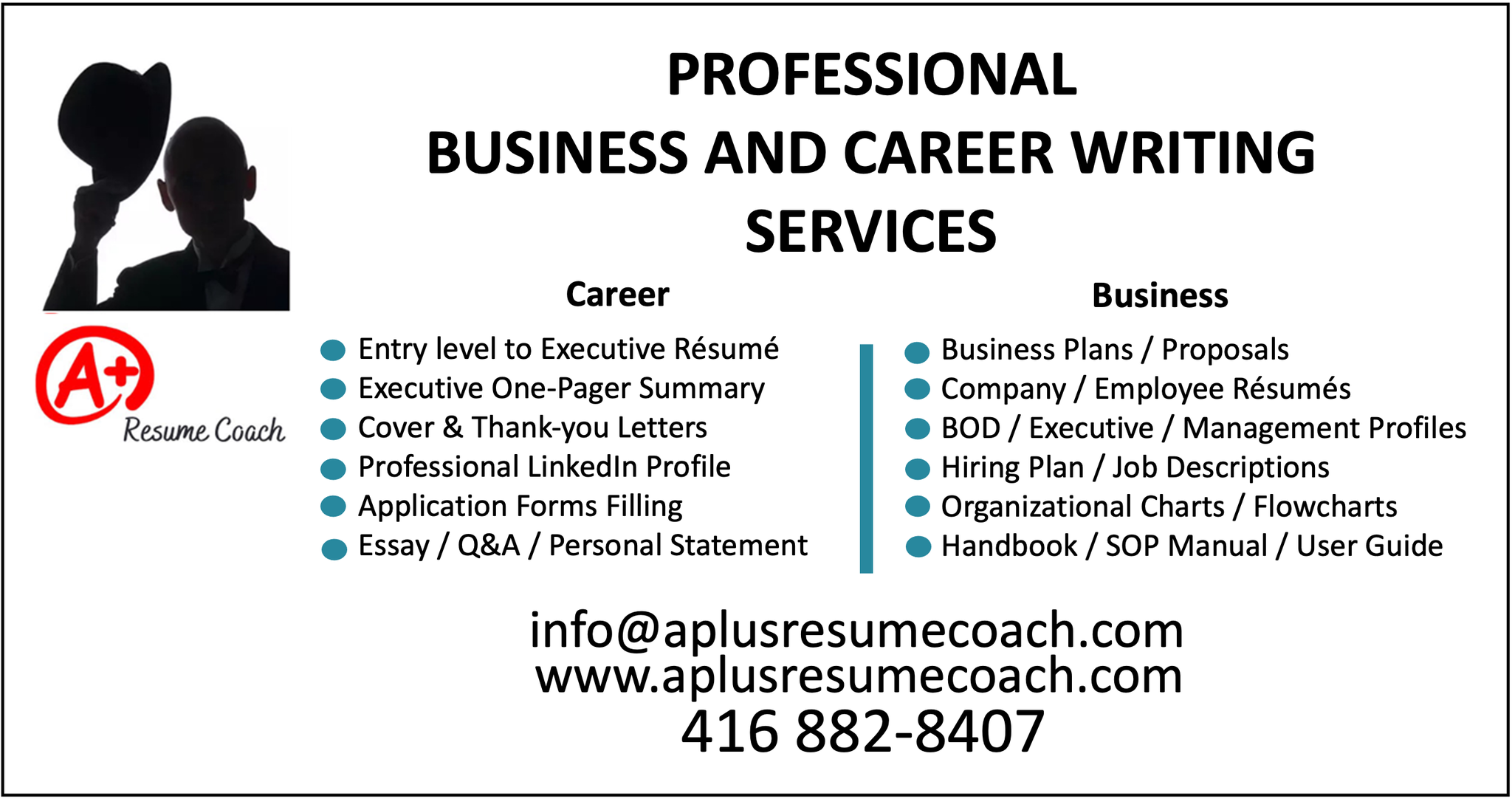 Our craft of creative & articulate writing and art of storytelling, coupled with exceptional organizational, communication, research, and analysis, is what sets us apart as premier writers.
We are passionate about genuinely understanding what makes our clients unique. Through consultations, we guide our clients to discover their unrealized achievements and potential. We then craft the resume, re-packaging & re-branding our clients to showcase their unique skills and experience, presenting a high-value candidate to prospective employers.
Similarly, we are equally passionate about writing your business plan. Taking the time to understand your business concept and/or opportunity. Thoroughly researching and analyzing the business from a lenders/investors point of view and the managements point of view to create a road map beyond initial financing.

Our values of commitment, innovation, and excellence are at the core of who we are and how we work, building long-lasting relationships, and assisting clients to improve (even transform) their career trajectory to accelerate/pivot into the desired direction of their goals.
Our approach to resume-building is consultative and collaborative, resulting in a quality, highly customized resume, and a confident interview-ready candidate. Once committed to our client's project, we dedicate 100% of our creativity, thoughts, and energy into planning, strategizing, and writing your resume.